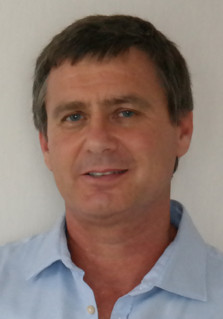 Denver Lawson
Managing Director and Founder
Denver is the Founder of Iffi Technologies, and along with Nathan, forms our 'brains trust' on our engine design and developmental initiatives.  He has vast experience in automotive engineering, and the tuning and development of high performance and racing engines, both 2 and 4 stroke.  With a wide range of business, upper management, engineering, metallurgy and design competencies, Denver directs the company design efforts and ensures that all projects have a commercial focus, with a clear developmental pathway for getting the product to market.  His mother tongue is English, with basic technical literacy in Italian.  He is also completely comfortable in the Asian engineering environment.
Links of Interviews with Paul Owen :
NZ-Designed Motorcycles Coming Soon – Stuff.co.nz
Is This Bloke the Next John Britten? – New Zealand Autocar Magazine

Lucy Liu
Financial Controller
As our Financial Controller, Lucy also handles our project management and administration.  She holds a full membership of NZICA (Chartered Accountant) and is Master of Professional Business Studies (Taxation Major).  She provides the Company Director with financial information and support, and is considered his "right-hand (wo)man".  With exceptional problem solving skills and clear and concise verbal and written communication in both Chinese and English, her skill set is invaluable in our operations.  Lucy's responsibilities include financial control, forecasting, financial planning, and project monitoring, analysis and budgeting.
Nathan Niu
Senior Mechanical Engineer and Simulation Specialist
Nathan is our simulation specialist and a core member of our 'brains trust'.  He is accomplished in multiple engineering disciplines – Mechanical, Thermal, Electronics, Aerospace Environment, Materials, Automation etc.  Nathan has over 5 years of extensive experience in the aerospace industry in China, covering system design, mechanical design and drawing, product development, FEA, vibrational testing, assembly processes, project and QC management, as well as both technical and organisational co-ordination.  He is an expert in engineering simulation, utilising various software packages.  Currently, he is furthering our competency in Direct Injection engine combustion analysis with CD-Adapco CCM+ software.
Sherman Ng
Mechanical Engineer and Servicing Technician
Sherman also has a multi-discipline role at Iffi Technologies.  He handles the application and registration of Iffi Technologies trade marks and intellectual property both in New Zealand and internationally, as well as his engineering roles.  Sherman is our engine servicing and measurement technician, and generates our reports for aerospace clients.  With a high aptitude for both electrical and mechanical systems, Sherman also handles our component testing, data manipulation, and process control documentation.